CAS Hall of Fame Inductees
All recipients will be inducted at a formal induction ceremony and will be honored on a permanent plaque in the College of Arts and Sciences.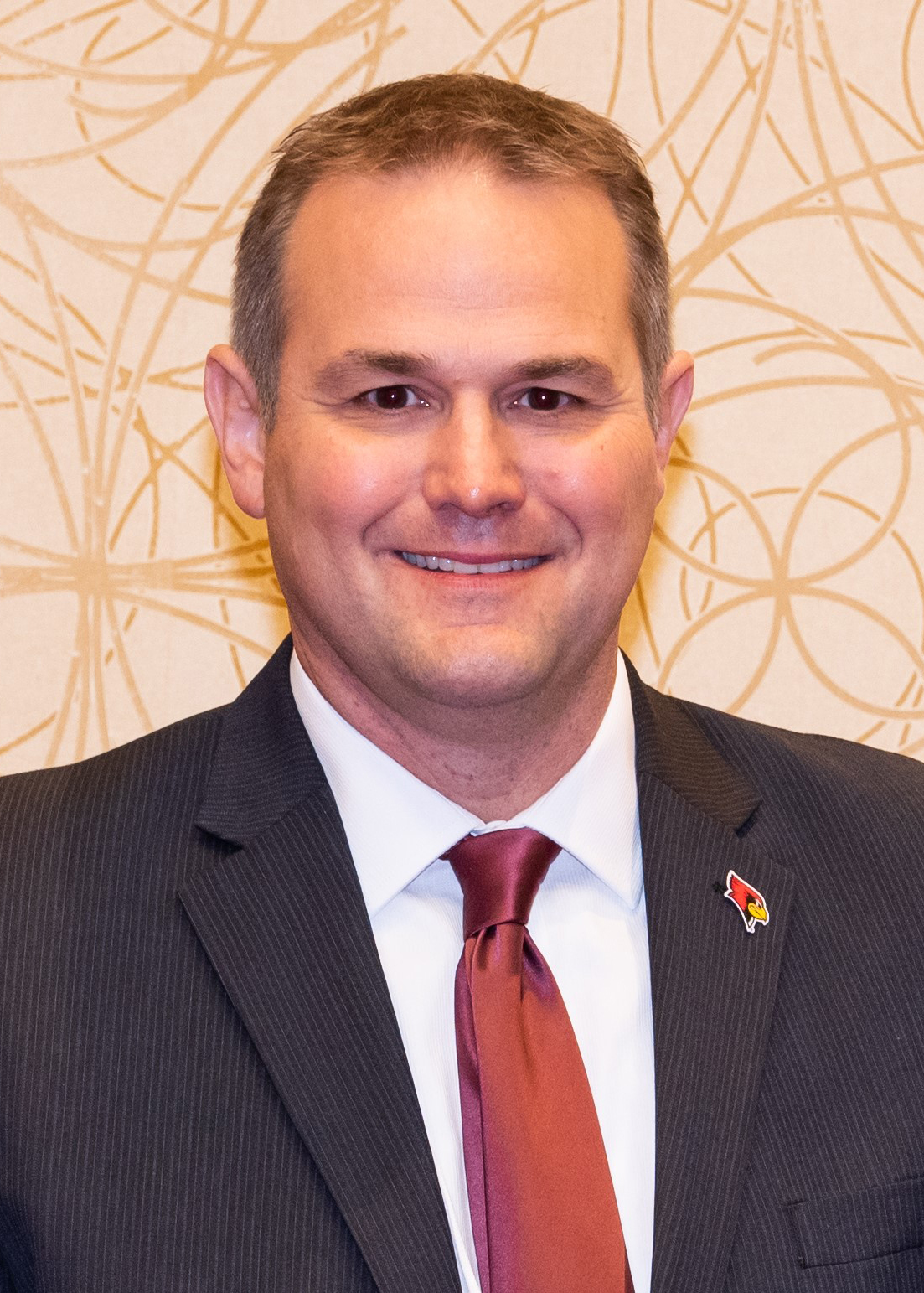 Paul D. Bloom
1996, Chemistry
Paul Bloom '96 serves as vice president, Process and Chemical Research, at Archer Daniels Midland (ADM) Company. In that role, he leads research efforts in process development and chemical research to help ADM develop technologies that will improve the company's cost position and drive new product opportunities. He also works with ADM's commercial and production teams to move technologies from the laboratory to deployment.
Bloom joined ADM in 2001 as a research scientist, and in 2007 was named director, Chemical Technology Strategy. During his time at ADM, he has authored more than 20 patents and has played a key role in developing the research portfolio for ADM's industrial chemicals group. In 2010, Bloom took on a commercial management role within ADM's corn business. Most recently, he served as general manager, Evolution Chemicals and director, Technology Commercialization.
Bloom holds a bachelor's degree in chemistry from Illinois State University and a Ph.D. in organic chemistry from Iowa State University. He was awarded the U.S. EPA Presidential Green Chemistry Award for Designing Safer Chemicals in 2005. In 2016, he, along with other team members, received the Platts Global Energy Breakthrough Solution of the Year, followed by the Innovation in Bioplastics Award from the Plastics Industry Association in 2017. Bloom is devoted to serving his community and is a passionate advocate of STEM education. He currently serves on the board of directors for the Illinois Science & Technology Coalition. He is also vice chairman, Food & Agriculture on the Executive Committee of iBIO, and serves on the Advisory Board for SIU School of Medicine Department of Population Science and Policy.
Paul lives in Forsyth with his wife, Beth, and their two children.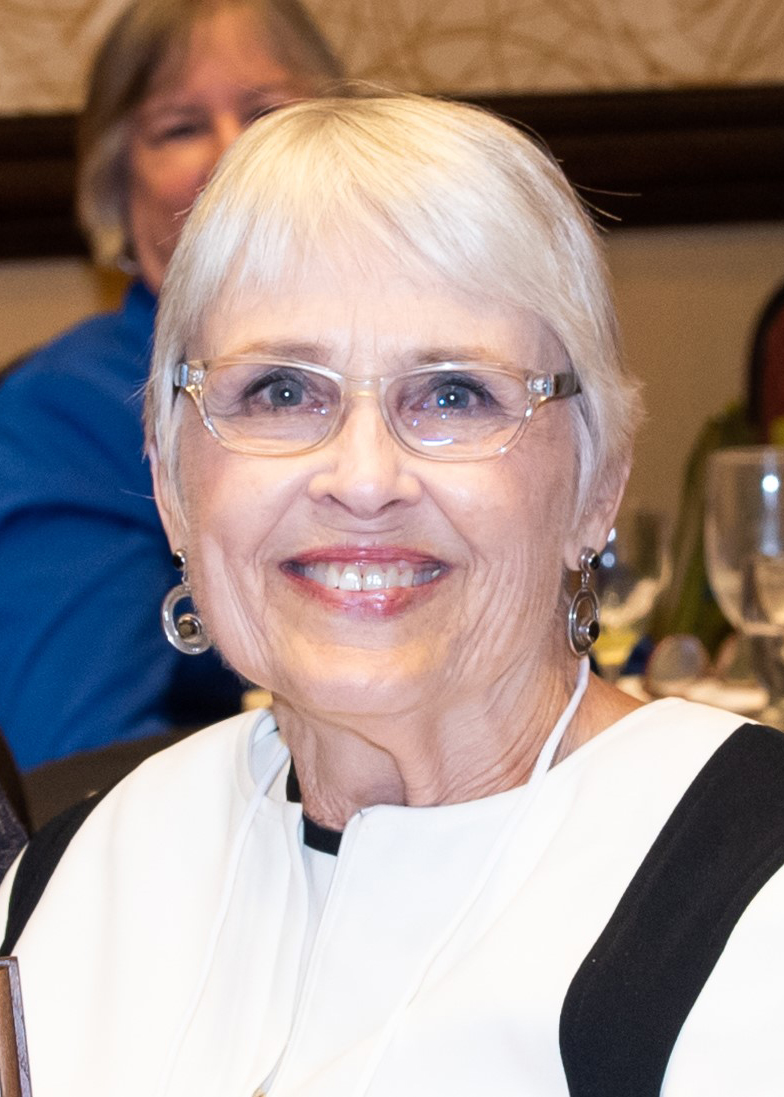 Judee K. Burgoon
M.S. 1972, Communication
Judee K. Burgoon M.S. '72 is professor of Communication, Family Studies and Human Development at the University of Arizona, where she is director of research for the Center for the Management of Information. She holds a joint doctorate from West Virginia University in communication and educational psychology. In addition to overseeing media research as vice president of Louis Harris and Associates (New York), she has held faculty positions at the University of Florida and Michigan State University, as well as a visiting scholar position at Harvard University and distinguished visiting professor at the University of Oklahoma.
Burgoon has authored or edited 15 books and monographs and over 300 articles, chapters, and reviews related to nonverbal and relational communication, interpersonal relationships, the impact of new communication technologies on human-human and human-computer interaction, research methods, and public opinion toward the media. Her research, which currently centers on deception, interpersonal interaction, and new communication technologies, has been supported by extramural funding from the National Science Foundation, the Department of Defense, the Department of Homeland Security, the Intelligence Advanced Research Projects Activity, the National Center for Credibility Assessment, the National Institutes of Mental Health, Gannett Foundation, Gannett Co., Inc., and Associated Press Managing Editors, among others. Her latest research award from the Department of Defense is a five-year multi-university research initiative effort to develop SCAN: Socio-Cultural Attitudinal Networks. She is co-editing a book on Trust and Deception in Group Interaction. Her Nonverbal Communication textbook is in its third edition.
Her professional service includes holding several offices in the International Communication Association (ICA) and the Nonverbal Communication Association (NCA), where she co-founded and chaired the Nonverbal Communication Division. In addition to editing NCA's flagship journal for scientific research, Communication Monographs, she is recipient of NCA's Golden Anniversary Monographs Award, the Charles H. Woolbert Research Award for Scholarship of Lasting Impact, the Mark L. Knapp Interpersonal Communication Award, and selection as a Distinguished Scholar, NCA's highest award for a lifetime of scholarly achievement. She was the youngest woman to be elected a fellow of the International Communication Association and was awarded ICA's Steven B. Chaffee Career Productivity Award and the B. Aubrey Fisher Mentorship Award. A recent published survey identified her as the most prolific female scholar in the field of communication in the 20th century.
Aside from academics, Burgoon and former husband, Michael Burgoon, founded Burgoon Co., Inc., which conducted media research in over 100 newspaper and seven TV markets and conducted the seminal research that launched America's only national newspaper, USA Today. Most recently, Burgoon and colleagues have formed Discern Science International, which is developing artificial intelligence tools to screen employment applicants and passengers for security risks.
Burgoon and husband, Jon Henderson, live in Tucson, Arizona, during most of the year but escape to northern Michigan to enjoy lakeside living with family during the summer months. Although she is no longer able to play golf, she is an avid follower of professional golf, women's soccer, and University of Arizona basketball and football.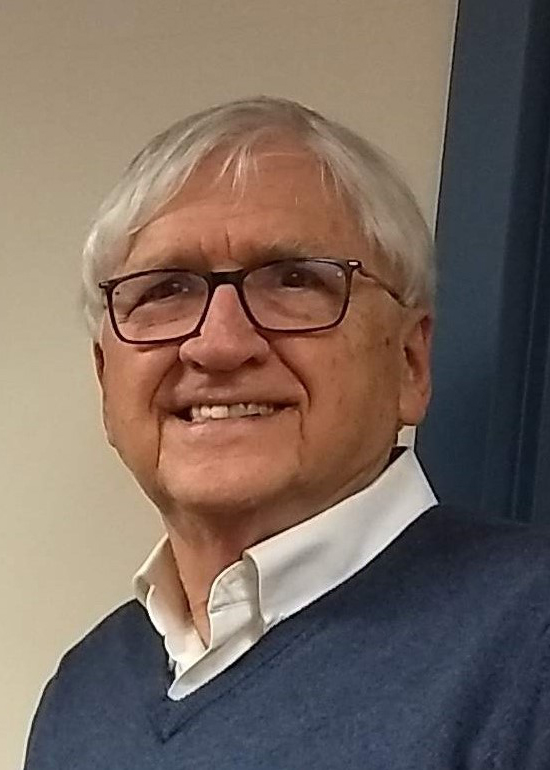 Robert W. Hunt
Professor Emeritus, Politics and Government
Professor Emeritus Bob Hunt taught for 32 years in the Department of Politics and Government at Illinois State University before retiring in 2002. During his career he also taught at Connecticut College, Gujarat University, the Hankuk University of Foreign Studies in Seoul, South Korea, and Jomo Kenyatta University in Nairobi, Kenya.
Hunt earned his bachelor's degree magna cum laude from Southern Illinois University and then his Ph.D. in politics from Princeton University. As part of his doctoral degree work he also studied Hindi and South Asian politics under a National Defense Foreign Language Grant at the University of Pennsylvania and quantitative social and political analysis with an NSF grant at the University of Michigan—where he also met his future wife, Deanna.
At Illinois State Hunt taught courses in comparative politics, with a focus on Asia and the politics of the developing areas of Africa, Asia, and Latin America. He also taught courses in political psychology, political violence, community development, and nonprofit management.
Over the years he received four Fulbright awards for research and teaching in India and South Korea and received an American Institute of Indian Studies award for research in India. For his research and teaching on the role of the nonprofit sector in community and economic development worldwide he received a three-year Exxon Foundation grant.
Hunt did consulting work focused on micro enterprise and community economic development in India, Sri Lanka, Thailand, South Korea, Lesotho, Kenya, and Liberia working with USAID, the International Labor Organization and a number of international nonprofit organizations. His publications drew in large measure on his field work and include chapters in seven books, articles in a similar number of professional journals and several monographs.
His main consulting work came with a two-year assignment with the U.S. Agency for International Development while on leave from Illinois State. As Hunt participated in organizing and leading political economy seminars for mid-career foreign service officers, he became aware of a program of the U.S. Peace Corps to promote graduate educational opportunities for returned volunteers. In association with colleagues at Western Illinois University he wrote a successful grant proposal to the Kellogg Foundation to support the first program where returned volunteers could earn graduate degrees for study and field work in community economic development. Over time the PC Fellows program was transformed by the extraordinary leaders who followed Hunt into what became Illinois State's Adlai Stevenson Center. Some 200 graduates have passed through the programs over the past 25 years, and a good portion are serving in the United States and around the world in a variety of community and development roles.
In retirement Hunt has been involved with community development activities, including those of the United Way and the West Bloomington Revitalization Project. He also consults with a new nonprofit organization focused on assisting communities dealing with climate change.
He and his late wife, Deanna Johnson Hunt, were married for 53 years. Deanna, a wonderful wife, mother, and partner, was also a speech therapist, who among other things, started the first speech pathology program in Western India, a program that continues today in expanded form. The Hunts had one son, Drew Huntleigh, who currently works for the U.S Citizenship and Immigration Services at the Chicago Asylum Office. His wife, Amanda Grizzle Huntleigh, is an assistant professor of music and director of choral activities at Clarke University in Dubuque, Iowa. They have a 3-year-old son, Aramis, who promises to have extraordinary and positive impacts on humanity.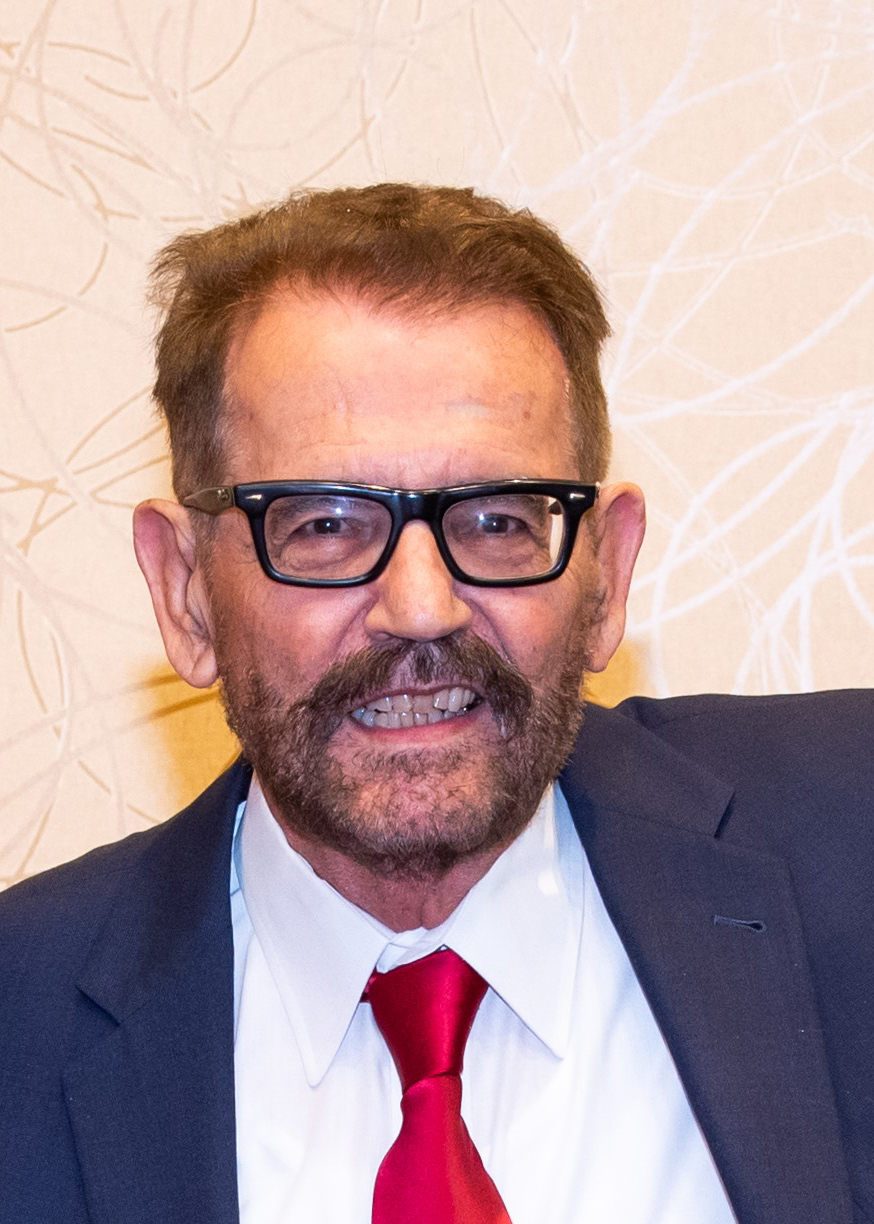 Alfredo Mirandé
1963, Social Sciences Education
Alfredo Mirandé '63, a native of Mexico City and the father of three children, is Distinguished Professor of Sociology and Ethnic Studies at the University of California, Riverside. He is a practicing attorney who previously taught at the Texas Tech University School of Law. Mirandé received a B.S. in social sciences from Illinois State University.
M.A. and Ph.D. degrees in sociology from the University of Nebraska, and a J.D. from Stanford University. Mirandé's teaching and research interests are in Chicano sociology; masculinity; constitutional law; civil rights; and the relationship among law, race, class, and gender. He has also published numerous journal articles on sociology, law, and ethnic studies, and is the author of The Age of Crisis, 1975; La Chicana: The Mexican American Woman (co-authored with Evangelina Enríquez), 1979; The Chicano Experience: An Alter- native Perspective, 1985; Gringo Justice, 1987; Hombres y Machos: Masculinity and Latino Culture, 1977; The Stanford Law Chronicles: 'Doin' Time on the Farm, 2006; Jalos USA: Transnational Community and Identity (2014); Behind the Mask: Gender Hybridity in a Zapotec Community, 2017, and Gringo Injustice: Insider Perspectives on Police, Gangs, and Law, 2019.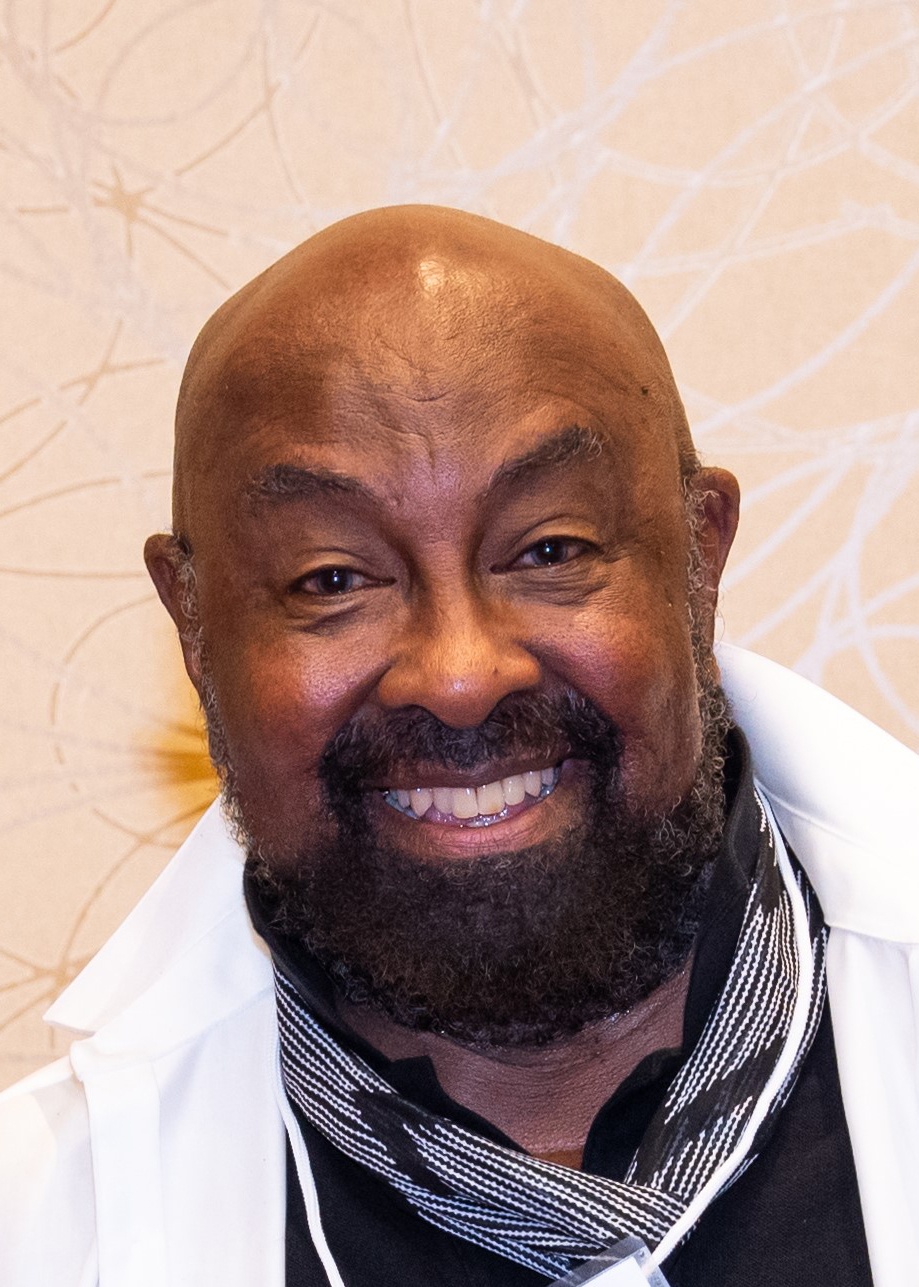 Ron Stacker Thompson
1964, English
In film, Ron Stacker Thompson '64 has been a producer on such diverse films as A Rage In Harlem, Deep Cover, The Cemetery Club, Sister Act 2, and Hoodlum. Other feature credits include To Sleep With Anger and Grand Canyon. His film experience has afforded him the opportunity to work with such stellar talent as Whoopi Goldberg, Maggie Smith, Laurence Fishburne, Ellen Burstyn, Danny Glover, Christina Ricci, Jeff Goldblum, and Andy Garcia.
In television, he wrote and produced America's Dream, the highly acclaimed HBO Special nominated for nine Cable Ace Awards, two of which Thompson won for Best Writing and Best Producing of a Dramatic Series or Special. America's Dream, starring Danny Glover and Wesley Snipes (based on short stories by Maya Angelou, Richard Wright, and John Henrik Clarke), was also honored with the prestigious NAACP Image Award for Best Television Movie or Mini-Series. Thompson has also written Nat King Cole: Loved in Return for the award winning series Biography on the A&E Network. His most recent work is the feature Funny Valentines starring Alfre Woodard and Loretta Devine for BET/Universal.
It is in theater where Thompson developed his unique ability to successfully blend all aspects of his talents. As founder and artistic director of the Oakland Ensemble Theatre he produced and directed over 50 plays, many of which he wrote. As well, he has directed national tours of Some of My Best Friends Are the Blues starring Della Reese; Soul Survivor starring Ted Lange; and Achieving the Dream starring Yolanda King, daughter of Martin Luther King Jr. He has directed productions at The Kennedy Center, Lincoln Center, The National Black Theatre Festival in North Carolina, and Off Broadway at the Henry Street Settlement, AMAS Theatre, and the famed Apollo Theatre in Harlem. His most recent work as a playwright is Rejoice! A Musical Celebration, produced during the 2016 holiday season at The Willingham Theater in Yadkinville, North Carolina, where he has been artistic director for the past seven years.
As well, Thompson has been deeply involved in education, teaching subjects ranging from literature and poetry, urban and ethnic studies to speech, theatre, dance and multicultural philosophy. He is presently a professor at the University of North Carolina School of the Arts, where he is chair of the Screenwriting Department in the School of Filmmaking.
Personally, he just celebrated his 50th anniversary of marriage to Cle Thompson, noted jazz vocalist. They recently documented their lives together in the musical dramedy The Daze of Our Lives, which highlighted their daughter (Ashley) and two grandchildren (Magnus, 14, and Thaddeus, 9).
"There have been a few bumps in the road, but basically life has been very good to me…in fact, far better than I could ever have imagined."
Past Recipients
Melissa S. Barnhart

1982, French

Victoria F. Harris

1970, M.S. 1972, Professor Emerita of English

Douglas A. Spilatro

1979, Mass Communication

Daniel J. Wagner

1989, M.S. 1994, Political Science
David G. Crumbaugh

1973, Politics and Government

Thomas E. Eimermann

Professor Emeritus of Politics and Government

Carl E. Hulse

1976, Communication
James R. Carter

Professor Emeritus of Geography-Geology

Denise K. Vowell

1974, Philosophy and Politics and Government
Robert M. Augustine

1975, M.S. 1976, Communication Sciences and Disorders

Laura E. Berk

Psychology

Robert G. Corbett and Dr. Gail A. Corbett

Geography - Geology

Charles B. Harris

English

Deborah Hull-Walski

M.S. 1988, Historical Archeology

William Semlak

Communication
Kwame A. Curtis

2000, M.S. 2002, Communication Sciences and Disorders

John P. Kaminski

1966, M.S. 1967, Social Sciences Education and History
H. Tak Cheung

Professor Emeritus of Biological Sciences

Robert M. North

1974, Geology

Joni J. St. John

1985, Ph.D 1989, Biological Sciences
Phil Bedella

1988, Communication

Adam Kinzinger

2000, Politics and Government

Janice Witherspoon Neuleib

M.A. 1970, English

Darrel A. Sutter

1960, M.S. 1968, Social Sciences Education

Kay B. Wilson

1963, Mathematics

Thomas D. Wilson

1959, Social Sciences Education
George Gordon

Professor Emeritus of Politics and Government

Myra Gordon

M.S. 1997, English

Erwin McEwen

B.S. 1986, Economics

Dean Miller

B.S. 1977, Economics

Alfred Runte

M.S. 1971, History

Kenneth Schrankel

M.S. 1973, Ph.D 1978, Biological Sciences

Tom Sheridan

B.S. 1990, Communication

Mary Turilli

B.S. 1978, M.S 1982, Communication
Jay Blunk

1986, Communication

Jeffery T. Charnogorsky

1985, Politics and Government

Larry Flinn

1977, Business Administration

John B. Freed

Distinguished Professor Emeritus of History

Robert L. Freitag

1984, Politics and Government

Dan Roan

1976, Communication

Bruce E. Scher

1974, M.S. 1977, English

Neil R. and Joan B. Styczynski

Friends of the College

Gloria Campbell White

1958, Biological Sciences
Herman E. Brockman

Distinguished Professor Emeritus of Biological Sciences

Warren R. Harden

Professor Emeritus of Economics

Arlan C. Helgeson

Professor Emeritus of History

Sarz Maxwell

1980, Biological Science

E. Joan Miller

Professor Emerita of Geography

R. Michael Miller

M.S. 1971, Ph.D. 1975, Biological Sciences

Stan Rives

1952, M.S.E. 1955, Communication

Dan Rutherford

1978, Business Administration
Craig Bouchard

1975, M.S. 1977, Social Sciences and Economics

Willie G. Brown

1973, Business Administration

Michael F. Canney

1984, Physics

John W. McClarey

1984, History

Suzanne M. Michalek

1967, M.S. 1968, Biological Sciences

Tong-man Ong

M.S. 1967, Ph.D. 1970, Biological Sciences

Vernon C. Pohlmann

Professor Emeritus of Sociology

John F. Rooney

1961, M.S. 1962, Geography

Sharon J. Tarvin

1971, Mathematics
Dwight E. Adams

M.S. 1979, Biological Sciences

Leslie A. Bertagnolli

1970, M.A. 1971, English

LaDonna M. Carlton

1978, M.S. 1981, Sociology

Patrick J. Cotter

1978, Political Science

Scott M. Elliott

1985, Economics and Sociology

Glenda Hill Gentile

1973, Biological Sciences

James M. Gentile

M.S. 1970, Ph.D. 1974, Biological Sciences

Steven H. Graham

1975, M.S. 1976, Mathematics and Economics

Virginia Lee Owen

1962, Mathematics
David M. DeMarini

BS 1972; MS 1974; Ph.D. 1980, Biological Sciences

Charles Dunn

B.S. 1962, Social Sciences Education

Joseph French

S.E. 1949, M.S.E. 1950, Social Sciences Education; Guidance and Personnel

Carl Kasten

BS 1966 Economics and Political Science

Michael McCuskey

B.S.E 1970, LLD 1903, Political Science

Martin Rademacher

B.S.E 1959, Mathematics

Barbara Scholley

BS 1980, SCD 1999, Biological Sciences

Sol Shulman

Chemistry

Vincent J. Trosino

M.S. 1973, Psychology

Chris J. Wiant

BS 1972, Chemistry

W. Charles Witte

BS 1971, Business Administration and Economics
Kathryn Bohn

BS 1974, M.S. 1980, Biological Sciences

K. Patricia Cross

BSE 1948, Mathematics

Gerald Ferris

BS 1973; MS 1979, Psychology

James Fisher

BSE 1956; MSE 1957; Honorary Degree 1983, Social Sciences Education

Robert Gray

Ph.D. 1971, Biological Sciences

Kenneth Janda

B.S 1957, Political Science

Keith Kattner

B.S. 1985, Biological Sciences

James A. Knecht

B.S. 1968, English

James Koch

B.A. 1968, Social Sciences Education and Economics

Felissa Lashley

Ph.D. 1973, Biological Sciences

John Matheson

B.S. 1974, Economics

C. Robert O'Dell

BSE 1959; Honorary Degree 1901, Physics

Andreas Paloumpis

S.E. 1950; M.S.E. 1953, Secondary Education; Biological Sciences

George Pruitt

B.S. 1968; M.S. 1970; Honorary Degree '94, Biological Sciences; Counselor Education

Elston Roady

B.S.E. 1942, Secondary Education and Political Science

Gary Schnurrpusch

B.S. 1969, Mathematics and Biological Sciences

Kenneth "Buzz" Shaw

B.S.E. 1961; Honorary Degree 1987, Social Sciences Education

Lloyd Simonson

MS 1968; Ph.D. 1974, Biological Sciences

Louis Smith

M.A. 1967, History
Wallace Anderson

B.S. 1983, Biological Sciences and Foreign Languages

Stephane Booth

M.S. 1979, D.A. 1983, History

David Brusick

M.S. 1964, Ph.D. 1970, Biological Sciences

John Dossey

B.A. 1965, M.S. 1968, Mathematics

Marc Bulandr

B.S. 1989 M.S. 1992, Sociology

Kurt Frank

B.S. 1975, Biological Sciences

Fred Gletten

B.S.E. 1971, Biological Sciences

Pat Huffman

B.S. 1970, M.S. 1973, Chemistry

Marvin Kleinau

B.S.E. 1952; M.S.E. 1960, Communication

Phares O'Daffer

M.S.E. 1956, Mathematics

Robert Shears

B.S. 1973, Physics

Maya Shenoy

B.S. 1973, B.S. 1978, Communication Sciences and Disorders

Tom Wicke

B.A. 1971, Psychology

Larry Williams

B.A. 1977, M.S. 1979, Political Science