Mission Statement
In 1998, a number of alumni attorneys came together and formed a special alumni group. As the Illinois State Attorneys Advisory Board, they identified the following objectives:
To advise University faculty and administrators regarding the pre-law curriculum;
To advise University faculty and administrators regarding law related extra-curricular activities;
To participate in and help organize pre-law related programming on campus;
To promote an understanding of and respect for the rule of law and ethics, civility, honesty and professionalism;
To participate in and help organize mentoring and internship programs for Illinois State students;
To assist in recruiting high quality pre-law students to the University;
To advise and assist students in selecting and enrolling in law schools;
To establish and maintain a network of alumni attorneys; and
To assist in development activities to provide a firm economic basis for pre-law programming at the University.
Bylaws
Current AAB Executive Membership
Peter J. Orlowicz '07, Chair
General Attorney
U.S. Railroad Retirement Board
Office of General Counsel
844 North Rush Street
Chicago, IL 60611
E-mail: pjorlowicz@uchicago.edu

Jane Craddock Ryan, Vice Chair

Louis Butler '76, Secretary
State of Illinois Department of Insurance
100 W. Randolph, Suite 9-301
Chicago, IL 60601-3286
(312) 814-5398
E-mail: louis.butler@illinois.gov

Thomas McClure, Treasurer
Assistant Professor, Politics and Government
Illinois State University
Campus Box 4600
Normal, IL 61790-4600
(309) 438-8797
E-mail: temcclu@ilstu.edu

David J. Abbey '73
Attorney at Law
Abbey, Adams, Byelick, Mueller, L.L.C.
P.O. Box 1511
Saint Petersburg, Florida 33731-1511
(727) 821-2080 Office
(727) 822-3970 Fax
E-mail: DAbbey@abbeyadams.com

Pamela Andrews '75
Accenture
161 N. Clark 23rd Floor
Chicago, IL 60601-3206
(312) 693-4977
E-mail: pamela.j.andrews@accenture.com

Walter Brandon '82
Associate Circuit Judge, 20th Judicial Circuit, IL
(618) 277-6600

Christina Briesacher
Kirkland & Ellis LLP
300 North LaSalle
Chicago IL 60654
(312) 862-7322
E-mail: christina.henk@kirkland.com

Thomas Campbell '75, MS '83
Polsinelli Shughart
E-mail: tcampbell@polsinelli.com

Patrick Cotter '78
Barnes & Thomburg LLP
Suite 4400, One N. Wacker Drive
Chicago, IL 60606-2841
(312) 338-5939
E-mail: pjcotter@btlaw.com

David Crumbaugh '73
Latham & Watkins LLP
Sears Tower, Suite 5800
233 S. Wacker
Chicago, IL 60606-6306
(312) 876-7660
E-mail: david.crumbaugh@lw.com

Russell DePew '78
DePew, Grimes, & DePew
E-mail: depewlaw@aol.com

Judge Scott Drazewski '79
Circuit Judge
(309) 888-5282
E-mail: judge.drazewski@mcleancountyil.gov

Geoffrey B. Dodds
Village Attorney
108 S. Buchanan St.
Heyworth, IL  61745
(309) 473-2811
E-mail: gbdodds@hotmail.com

 

Judge Robert L. Freitag
Circuit Judge, Bloomington
Circuit Court for the Eleventh Judicial Circuit, McLean County
104 West Front Street
Bloomington, IL 61701
(309) 888-5220
E-mail: judge.Freitag@mcleancountyil.gov

Susan Gschwendtner '80, Vice Chair
Gschwendtner Law Firm
2900 Q Street NW, #202
Washington, DC 20007-3083 
(202) 364-3547
E-mail: susan@gschwendtnerlaw.com

Julie Annette Jones, '90
Attorney at Law
Julie Annette Jones, P.C.
(312) 869-4358 telephone
(312) 380-4635 Fax
E-mail: JAJesq@wowway.com

Carl Kasten '66
Phelps, Kasten, Ruyle, Burns, Carmody and Sims
130 E. Main Street
Carlinville, IL 62626-1782
(217) 854-3283
E-mail: carlkasten@frontiernet.net

Donald Knapp, Jr. '91
First Assistant State's Attorney - Civil Division
McLean County State's Attorney's Office
115 E. Washington Street, Room 401
Bloomington, IL 61701
(309) 888-5110
E-mail: Don.Knapp@mcleancountyil.gov

Justice James A. Knecht '68
Appellate Court of Illinois, Bloomington
(309) 829-3715
E-mail: jknecht@court.state.il.us

Scott Kording '02, Chair
Meyer Capel, P.C.
202 North Center Street
Suite 2
Bloomington, IL 61701
(309) 829-9486
(309) 827-8139 Fax
E-mail: SKording@meyercapel.com

Chris Kramer '81
Attorney
Jennings & Strouss

E-mail: kramerchris@yahoo.com

Tyra Lewis '95
Fort Dearborn Life Insurance Co
1020 31st Street
Downers Grove, IL 60515-5501
(630) 824-6611
E-mail: tlewisesq@yahoo.com

Marc Loro '74,
Senior Legal Advisor and Hearing Officer
Department of Administrative Hearings
Office of the Secretary of State
Michael J. Howlett Bldg., Room 200
501 South Second Street
Springfield, Illinois 62756
(217) 785-8245
(217) 782-2192 Fax
E-mail: mloro@ilsos.net

Michelle Mancias '91
State Farm Insurance
One State Farm Plaza, Suite A3
Bloomington, IL 61701-4300
(309) 766-9464
E-mail: michelle.mancias.l9ql@statefarm.com

David McCarthy '67
McCarthy & McCarthy
411 Hamilton Blvd., Suite 1824
Peoria, IL 61602-1104
(309) 674-4508
E-mail: Marianne@davidmccarthylaw.com

Judge Michael McCuskey '70
Federal Judge, United States District Court
318 United States Courthouse
201 South Vine Street
Urbana, IL 61801
(217) 373-5837
E-mail: mike_mccuskey@ilcd.uscourts.gov

Alex Moskovic '89
Partner
Moskovic & Associates, Ltd.
3233 N. Arlington Heights Road, Suite 303
Arlington Heights, IL 60004-1580
(847) 797-1300
E-mail: amoskovic@moskoviclaw.com

Chris Norem '93
Partner
Parente & Norem P.C.
221 N LaSalle Street, Suite 2700
Chicago, IL 60601-1516
(312) 641-5926
E-mail: norem_law@ameritech.net
www.pninjurylaw.com

Jay Reece '83
Partner
Mueller and Reece, LLC
202 North Center Street, #1
Bloomington, IL 61701-3970
(309) 827-2023
E-mail: jreece@muellerreece.com

Andy Reisman '90
President and General Counsel, Enterprise Law Group LLP
Elijah Technologies, Ltd.
205 W. Wacker Drive, Suite 1300
Chicago, IL 60606-1213
(312) 346-7200
E-mail: andy@elijahtechnologies.com

Joshua Rinker

Julie Cardosi Rogers '82
Law Office Julie A. Cardosi PC
3040 Spring Mill Drive, Suite B
Springfield, IL 62704-7404
(217) 787-9782
E-mail: jcardosi@autocounsel.com

Scott T. Schutte, '88,
Morgan, Lewis & Bockius LLP
77 West Wacker Drive
Chicago, IL 60601-5094
(312) 324-1000
E-mail: sschutte@morganlewis.com
www.morganlewis.com

Christopher J. Spanos '90
Attorney at Law
Westervelt, Johnson, Niccoll & Keller, LLC
411 Hamilton Boulevard, Suite 1400
Peoria, Illinois, 61602
(309) 671-3550
(309) 671-3588 Fax
E-mail: cspanos@wjnklaw.com

George Taseff '78
Federal Public Defender
Suite 1500 401 Main Street
Peoria, IL 61602-1258
(309) 671-7891
E-mail: gtaseff@mtco.com

Rachael Toft '01
Law Offices of Rachael Toft
401 East Ontario Street, Suite 2302
Chicago, IL 60611-7179
(312) 590-8761
E-mail: rtoft@toftlaw.com

Steven Koca '11
Third Year Law Student
University of Illinois
College of Law
E-mail: sdkoca@gmail.com

Jesse Guth
Second Year Law Student
E-mail: jesse.guth07@gmail.com

 
Ex-Officio Members
Meghan Leonard (ex-officio)
Professor, Politics and Government
Illinois State University
Campus Box 4600
Normal, IL 61790-4600
(309) 438-8944
E-mail: mleonar@ilstu.edu
Thomas Eimermann (ex-officio)
Professor Emeritus, Politics and Government
9 Red Stone Court
Bloomington, IL 61704-8403
(309) 662-3495
E-mail: eimermann9@msn.com
Current AAB General Membership
Laureen Anderson, 1996, Attorney, Wm. Wrigley William Company
Robert Aument, 1981, Partner, Daspin & Aument, LLP
Michael Bardell, 1986, Vice President & General Counsel, Safe-Guard Products International, Inc.
Scott Bardell, 1983, IP Counsel, 3M Innovative Properties Company
Paul Bateman, 1976, Office Managing Shareholder, Littler Mendelson, P.C.
Andrew Bender, 1998, Attorney, Illinois Agricultural Association
Janet Bonner, 1965, Assistant United States Attorney, Department of Justice
Kim Casey, 1978, Attorney, Holmstrom & Kennedy, P.C.
Michelle Clardy, 2001, Attorney, Polsinelli, Shalton, Welte, Suelthaus, PC
Kevin Conlon, 1980, President, Conlon Public Strategies
Adrienne Davis, 1988, Assistant Public Defender
Meredith Ditchen, 1992, Partner, Ditchen and Associates Law Firm
Hope Dogali, 1977, Attorney, Forizs & Dogali
James Durkin, 1984, Partner, Wildman Harrold
James Farina, 1976, Owner, Hoey & Farina, P.C.
Joseph Feehan, 1983, Attorney, Heyl, Royster, Voelker & Allen
Bruce Fehrenbacher, 1977, Partner, Fehrenbacher & Fehrenbacher, P.C.
Aaron French, 1998, Attorney, Sandberg, Phoenix & von Gontard, P.C.
Kenneth Given, 1973, Attorney-Managing Partner, Krol, Bongiorno, Given, Domin & Gilhooly, Ltd.
Andrew Goldberg, 1993, Partner, Laner Muchin
Kevin Gross, 1994, Staff Counsel, Government Employees Insurance Company (GEICO)
Leeann Hill, 1994, Associate Attorney, Yoder Law Firm
Reid Highlander, 1990, Attorney, McAnany, VanCleave, Phillip
Keisha Hooks, 1999, Staff Attorney, Office of the Chapter 13 Trustee, Marilyn O. Marshall
Peter Kalagis, 1988, Attorney at Law, Kalagis Law Firm, P.C.
Andrew Keyt, 1998, Attorney, Heyl, Royster, Voelker & Allen
Nicole Kimble, 1994, Attorney at Law, State's Attorney Office
Roger Lapan, 1951, Retired, Roger D Lapan, P.C.
James Lessmeister, 1989, Associate Lawyer, Collins & Bargione
Michelle Mancias, 1991, Counsel, State Farm Mutual Automobile Ins. Co.
D. Matt Mandrell, 1992, Chief AML/BSA Compliance Officer, Harris Bank
Jason Majer, 2002, Assistant Public Defender, McHenry County Public Defender
Michael McNelis, 1985, Partner, Mitchell Hurst Jacobs & Dick, LLP
Michael Meyer, 1983, Attorney, Tribler Orpett & Meyer, P.C.
William Mudge, 1982, State's Attorney, Madison County
Michael Olewinski, 1986, Assistant State's Attorney, LaSalle County State's Attorney
Tamara Paul-Reeff, 2000, Associate Attorney, Hinshaw & Culbertson LLP
Vincent Petrosino, 1979, Partner, Serpico, Novelle, Petrosino & Rascia, Ltd.
Timothy Reed, 1981, Partner, Merges & Molzahn, LLC
D. Scott Rendleman, 1990, Pretzel & Stouffer, Chartered
Janis Roberts-Durkin, 1970, Attorney/Partner, Durkin & Roberts
James Ross, 1997, Assistant Professor, State University of New York, College at Brockport
Michelle Schieber, 1985, Law Clerk, U.S. District Court
Steven Siros, 1991, Attorney, Jenner & Block
Larry E. Smith, 1984, Village Admin Hearing Officer, Village of Bellwood
Sean Sullivan, 1984, Vice President of Business Services, Triton College
Melanie Swank, 1990, Assistant City Attorney, City of Milwaukee, Wisconsin
Laurie Tenzer, 1986, Assistant General Counsel, Rehabilitation Institute of Chicago
Kimberly Theobald, 1978, Attorney, Kimberly Theobald, P.C.
Valerie Walls, 1979, Attorney, Department of Justice
Christopher Walsh, 1994, Patent Attorney, Sterne, Kessler, Goldstein & Fox P.L.L.C.
Paul Watkiss, 1984, Staff Attorney, State Farm Insurance
Steven Weinhoeft, 1993, First Assistant State's Attorney, Office of the Sangamon County State's Attorney
Michael Whelan, 1970, Attorney at Law, Self-Employed
Steven Wiggins, 1984, Attorney, Self-Employed
Joining the Attorneys Advisory Board
All attorney alumni of Illinois State University are eligible to join the Attorneys Advisory Board as general members. General Membership dues are $100 annually. Becoming a general member of the Board has the following benefits:
Opportunities to network and socialize with other attorney alums
Board mailings and materials
Involvement in activities and events of the Board at the level you choose
Opportunities to mentor and assist pre-law students
Gifts and Membership Dues to Support Pre-Law
Gifts to the Pre-Law Fund help at ISU go to support extracurricular activities essential to the pre-professional development of students including the Mock Trial Team, student scholarships, and the Pre-Law Awards Banquet. Your contribution to this fund will make a difference in the life of a future legal professional by enriching his or her educational experience at ISU.

Requirements for membership in the Attorneys Advisory Board include a minimum tax deductible financial contribution of $100/year for General members and $250/year for Executive Board members.
All gifts and Board membership dues to the Pre-Law Fund are tax deductible.
Members
Leslie Bertagnolli, Chair ('70, MA '71)
Partner, Baker & McKenzie LLP
Benjamin Brockshmidt
Executive Director/Vice President of Policy, Illinois Chamber of Commerce
LaDonna Carlton ('78, MS '81)
Vice President, Decision Quest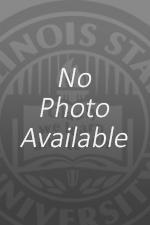 Guy Chipparoni ('85)
President, Res Publica Group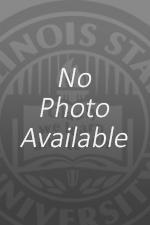 Kevin Conlon ('80)
President, Wilhelm and Conlon Public Strategies
Patrick Cotter ('78)
Attorney, Arnstein & Lehr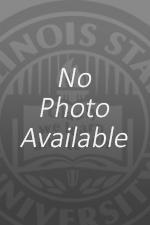 Gary Engelmann (MS '77; Ph.D. '83)
Hospira Drug Company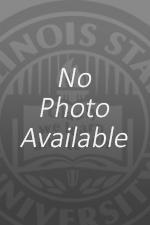 Diane Glenn
Vice President, First Bank of Oak Park
Curt Gruber ('88)
Director of Mktg, Chicago Rush Arena FB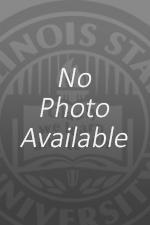 Linda Kingman ('81)
Vice President Communications, GolinHarris
Robert Lemke ('82, MS '84)
President, Creative Strategies, Inc
Jon Neuleib ('92, MS '94)
Assistant State's Attorney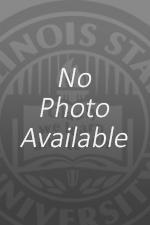 Dan Roan
Sports Director, WGN
Adlai Stevenson, III
Chair, SC&M Investment Mgt Corp
Reginald Summerrise ('86)
President/CEO LePenseur Youth Services
David Van De Voort ('75)
Principal Consultant, Wm M Mercer, Inc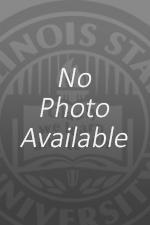 Heidi Voorhees ('80)
Vice President, PAR Group
Larry Williams ('77, MS '79)
Agent, State Farm Insurance
ByLaws
Bylaws of the College of Arts and Sciences Community Advisory Board
Members
Kathryn Bohn, Chair, Physician, BroMenn
Willie Brown, Vice Chair, Senior Vice President, State Farm
Greg Cott, President, United Way
Julie Dobski, Owner & Operator, Little Jewels Learning Ctr; Owner, Local McDonald's Franchise
Russ Hagen, CEO, Chestnut Health Systems
James Knecht, Appellate Court Judge
Chris Koos, Mayor, Town of Normal
Greg Koos, Executive Director, McLean County Museum of History
Rob McDade, Vice President, Country Financial Services
Kenneth Natzke, CEO, OSF St. Joseph Medical Center
Maya Shenoy (Foundation Board Liaison), Volunteer Fundraiser
Gary Shultz, Mitsubishi Motors
Carl Sneed, Vice President of Lending, State Farm Bank
Dale Strassheim, CEO, The Baby Fold
Sharon Tarvin, Vice President Retail Delivery, State Farm Bank
Steve Wannemacher, President, Heritage Enterprises
Barry Winterland, General Manager, The Pantagraph
Al Bowman (ex-officio), President, Illinois State University
ILLINOIS STATE UNIVERSITY
Article I. Name
This organization shall be known as the College of Arts and Sciences Community Advisory Board (CASCAB), hereinafter referred to as the Board.
Article II. Purpose
The purpose of the Board is to balance the internal input that the Dean receives from department chairs, faculty, and the College Council (an internal advisory board), with perspectives of people from the community who have a keen interest in our endeavors and a vested interest in the results we produce. The Board will provide a mechanism by which the activities of the College can be effectively communicated to the community, and, in turn, the College can benefit from the wisdom and experience of community leaders in the Bloomington-Normal area and the state of Illinois at large. The Board keeps the College informed of the educational and research needs of the community. It also assists in identifying ways in which community members can support the College.
Mission Statement: To provide a mechanism for effective communication between the community and the College and to identify and advance mutually beneficial partnerships.
Article III. Roles and Responsibilities
Specific responsibilities of the Board are as follows:
A. Attend Board meetings, and other College of Arts and Sciences sponsored events as possible.
B. Serve as a communications link between the College and the various sectors of the community.
C. Assist in the development of good relations between the College and the community at large.
D. Provide feedback on the effectiveness of existing activities in meeting the College's mission.
E. Identify ways in which the community can support the College in meeting its mission.
F. Inform the Dean as to the educational and research needs of the community that can be provided by the College of Arts and Sciences.
G. Provide advice and counsel to the Dean regarding key issues as they arise.
H. Work with the Dean and other members of the College to promote the College, build its recognition and prestige, and assist College endeavors to obtain financial support for its initiatives.
I. Support the College with an annual financial contribution when possible.
Article IV. Membership
A. The Board shall consist of the Dean of the College of Arts and Sciences and community leaders acquainted with the needs of the community – as well as with the needs of the academic disciplines in the sciences, social sciences, and humanities – and who have an interest in Illinois State University and the College of Arts and Sciences. The President and the Provost of Illinois State University shall serve as ex-officio, nonvoting members.
B. Appointment of members to the Board shall be made by the Dean of the College of Arts and Sciences, upon consultation with existing Board members. Prospective candidates for membership shall be identified by the Membership Committee.
C. All members, other than ex-officio members, shall be appointed for four-year terms. Newly appointed members shall begin their term of office with the first regular meeting of the Board following their appointment. Upon consultation with the Dean, any member shall be eligible for additional terms.
Article V. Officers of the Board
A. The officers of the Board shall consist of a Chair and Vice Chair.
B. Election of Officers
Election of officers shall take place at the regularly scheduled spring meeting.
Officers shall serve two-year terms.
At the end of a term, the Vice Chair shall rotate into the role of the Chair and a new Vice Chair shall be elected.
The Chair shall preside at all meetings of the Board; call special meetings as needed; and serve as spokesperson for the Board.
The Vice Chair shall perform the duties of the Chair at her/his request or in case of her/his absence or incapacity.
Article VI. Meetings
A. The Board shall hold two regular meetings during the calendar year.
B. Notice of meetings shall be given by mail, phone, or e-mail at least one month prior to the stated date.
C. Special meetings can be called by the Chair, the Vice Chair, or the Dean of the College of Arts and Sciences. Members may indicate their preferred mode of contact.
D. Invited guests may attend meetings of the Board, and may participate in the discussion.
E. One-third of the membership of the Board shall constitute a quorum.
Article VII. Committees
A. Executive Committee. The Board officers and the Dean of the College of Arts and Sciences shall constitute the Executive Committee of the Board. The Dean, in consultation with the Executive Committee, shall prepare the agenda for each regular meeting.
B. Membership Committee. The Membership Committee shall recruit and nominate members for the Board.
C. Development Committee. The Development Committee shall work with the Dean of the College of Arts and Sciences to identify opportunities for obtaining new resources and to build the prestige and recognition of the College.
D. Ad Hoc Committees. The Dean and the Chair of the Board shall appoint any ad-hoc committees deemed necessary for the efficient operation of the Board.
Article VIII. Amendments to the Bylaws
A. Proposed amendments to the bylaws may be submitted to the Chair of the Board.
B. Prior to voting, proposed bylaws amendments must be submitted in writing via mail or e-mail to the membership of the Board at least one month prior to its next regular meeting.
C. A proposal to amend the bylaws shall become effective when approved by the majority of those members voting on the proposal, providing those voting constitute a quorum of the members.
Members
Virginia Owen, Chair , Professor Emerita, Economics and Dean Emerita, College of Arts and Sciences
George Gordon, Vice Chair , Professor Emeritus, Political Science
Ken Berk, Professor Emeritus, Mathematics
Laura Berk, Distinguished Professor Emerita, Psychology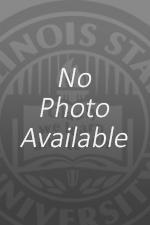 Dale Birkenholz, Professor Emeritus, Biological Sciences
Willard Bohn, Distinguished Professor Emeritus, Languages, Literatures, and Cultures
Herman Brockman, Distinguished Professor Emeritus, Biological Sciences
Robert Corbett, Professor and Chair Emeritus, Geography-Geology
Richard Dammers, Professor Emeritus, English
Robert Dirks, Professor Emeritus, Anthropology
John Dossey, Distinguished Professor Emeritus, Mathematics
Fred Drake, Professor Emeritus, History
John Freed , Professor and Chair Emeritus, History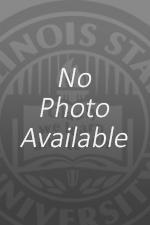 Walter Friedhoff, Professor and Chair Emeritus, Psychology
Sandra Harmon, Professor Emerita, History and Director Emerita, Women's Studies
Charles B. Harris, Professor and Chair Emeritus, English
Barbara Heyl, Professor Emerita, Sociology
Bill Morgan, Professor Emeritus, English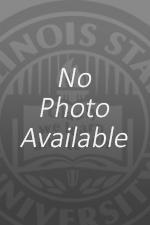 Mark Plummer, Professor Emeritus, History
Vernon Pohlmann, Professor Emeritus, Sociology
Juergen Schroeer, Professor Emeritus, Physics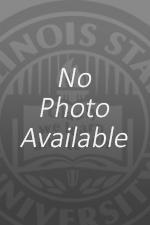 Rodger Tarr, Distinguished Professor, English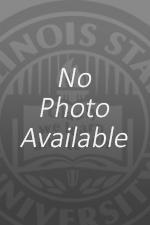 Tom Wilson, Professor Emeritus, Political Science
Mark Wyman, Distinguished Professor Emeritus, History
Bylaws